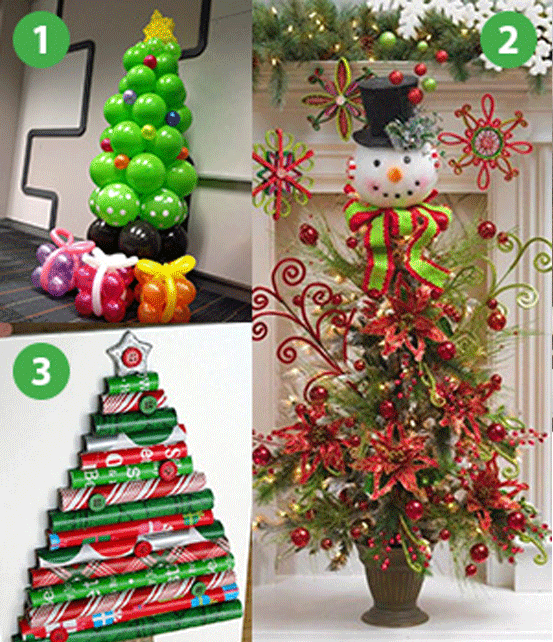 Top Office Christmas Trees
There's nothing more festive than a Christmas tree. Traditional or unconventional, a tree's a tree, so we've brought to you three different trees you create for your office this year.  
1) The Balloon Christmas Tree – An interesting, cheap & cheerful design which caught our eye, created using a series of green balloons, with smaller red and blue balloons as decorations. This would make a great addition to an office, so if you've forgotten your tree this year then why not try the balloon Christmas tree.
2) The Snowman Christmas Tree – This is the ideal desk sized Christmas tree, and the combination of the snowman instead of a traditional angel really took our fancy. This pre-decorated tree is a quality item and will really bring the festive spirit to the office.
3) The Wrapping Paper Roll Christmas Tree – The third of our last minute Christmas tree creations is this crafty design. It uses the end of your wrapping paper rolls, cut down to size to make the traditional tree shape with a handmade star and button to crown it, a perfect way of recycling the rolls of those who like to get their Christmas shopping out of the way before December the 1st.