The decision to initiate an office move can sometimes be tricky. There are many factors to consider, and it can be an extremely costly process, requiring a substantial amount of time and effort.
Companies tend to consider relocating their office elsewhere for various reasons, but two of these reasons are primarily associated with business growth and location.
If your company is experiencing a period of growth, you may find you need a bigger space to accommodate more staff, equipment, or products, and therefore an office move can be a logical decision to make.
Similarly, if your staff are working from the office full-time, regularly they can struggle with traffic congestion, fuel prices and accessibility, so an office move to a more convenient location can help staff to avoid this.
Although an office re-location can seem rational to accommodate these problems, it may not be your only option. Often, a simple refurbishment and re-design of your office could be the perfect way to resolve these issues you're experiencing.
In this article, we will show you how you 3 ways you can create a brand-new office without having to spend a lot or move an inch.
1. Office Refurbishment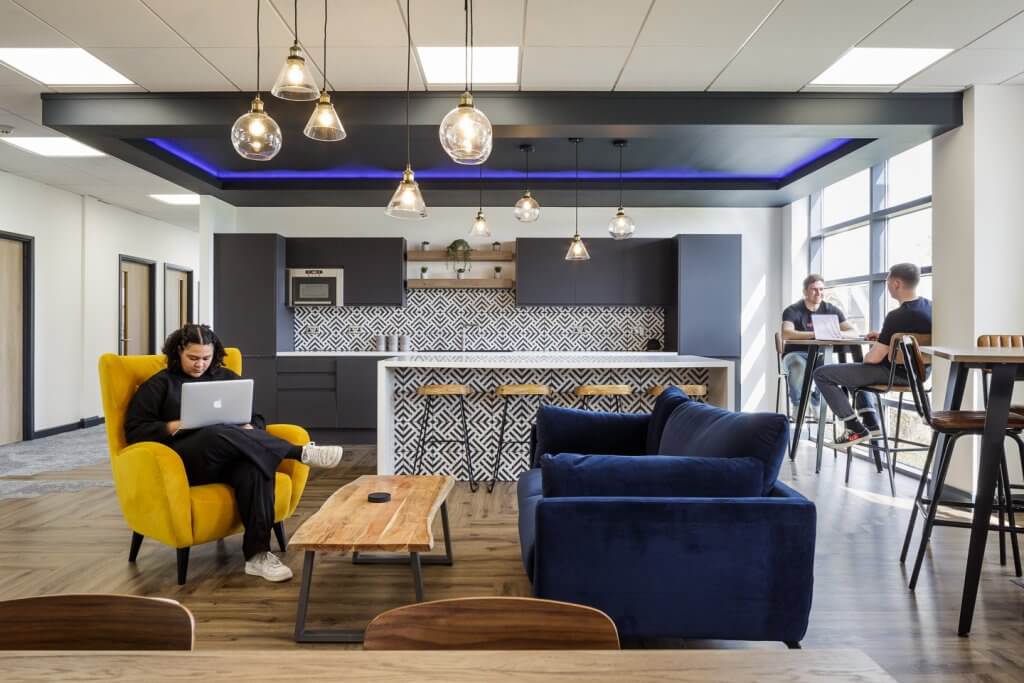 Instead of completely relocating your office, why not consider a refurbishment of your current office space. Doing this will allow you to create that new office feeling, without the large price tag that naturally comes with an office move.
If you're worried about staff productivity when coming into the office on a daily basis, a complete office fit-out can be the perfect solution to help improve this. Creating a work space that is motivating and aesthetically pleasing to the eye will ultimately make your staff happier to travel to your office on a daily basis, regardless of the issues they might encounter. Studies have shown that a well-designed office can increase productivity by 20%.
Our team at Building Interiors can help you achieve this. Our focus isn't simply just making your office look better, we want to improve the experience you and your staff have whilst working in an office environment.
Where this is purely decorative in the form of new lighting or wall design, or you want your existing office completely replaced, our aim is to work with you to discover what you want from your refurbishment, to ensure the best results.
Take a look at one of our recent office refurbishment projects here, to see what we can do for you.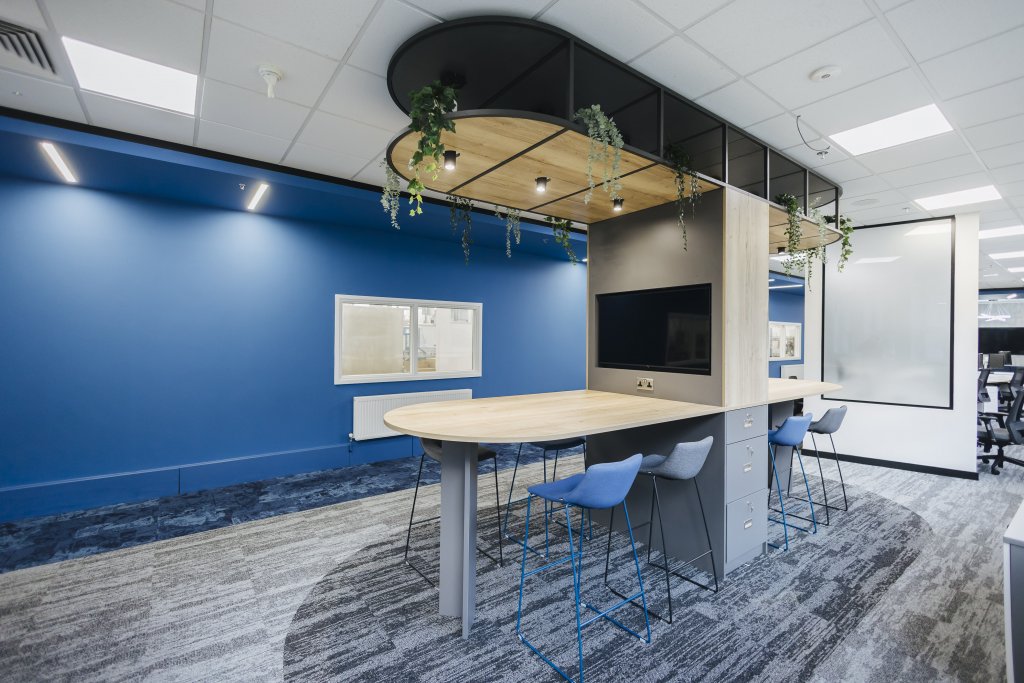 WANT TO KNOW MORE?
DOWNLOAD THE FULL ARTICLE BY FILLING OUT OUR QUICK AND EASY FORM BELOW